Looking for Real-World Knife-Defense Training
Designed for the Rest of Us?
Introducing...
The Cutting-Edge:
Surviving a Knife Attack


A knife-defense training video from 10th Degree Master Instructor and Internationally-recognized self-protection expert, author, and workplace violence survival consultant...
Jeffrey M. Miller SPS, DTI
---
If You're Serious About Being Able to Protect Yourself and Survive a
Life-Threatening Knife-Attack in the Real World...

Whether you're police officer, security specialist, or you're just a concerned man or woman looking for a knife-defense video that will teach you how to survive in a real-life situation...
...that will teach you not only techniques, but the critical principles and concepts that have been tested and proven on the street where it counts...
...techniques that aren't pretty - just extremely effective...
Then you might want to seriously consider taking a look at what I'm teaching in my knife defense training video:

"The Cutting-Edge"
Surviving a Knife Attack
---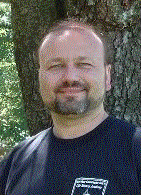 Hi. Jeff Miller here from Warrior Concepts. And, if you can relate to the above statements, and you're looking to get this part of your life handled so you can live a little more stress-free, knowing that you can protect yourself from yet one more type of attack, then I invite you STOP what you're doing and give me a few minutes of your time - a few minutes to seriously read every word in this short but important letter.

Now, I'm not sure if you know me, or how you found this page, but...

I want you to know that I am as serious as a heart-attack when it comes to teaching people just like you how to survive real-world attacks!

Again, you may not know me but, as a former police officer who felt powerless to really do the kind of good in the world that drove me to enter law enforcement in the first place, I made it my mission to help as many people as I could to really learn how to protect themselves from the kind of violence that I was seeing every day - and was virtually helpless to prevent.

So, after 7 years of watching really good and decent people fall victim to horrific attacks at the hands of street thugs, criminals, gang members, and even members of their own family who had anger management issues...

I made the decision that has put me where I am today. I decided to quit law enforcement and become a consultant, self-defense expert, and trainer - the place where, instead of writing up reports on victims...

I could teach you how to prevent becoming a victim in the first place!

And, that's where this training video comes in. It's not pretty - in fact it was shot in and around my professional training academy in Sunbury, Pennsylvania. So, if you're looking for movie-quality video, and entertainment rather than lessons... I suggest that you rent an action flick and call it a day.


---
Additional Note While We're On the Subject of Perceived Quality:
"I am not a twenty-something with six-pack abs with little-to-no actual life experience trying to convince you that I do. I am a middle-age man - the "average guy" attackers think they can target (with one HUGE exception). And, at the time this program was shot, I was recovering from a really bad traffic accident and on medications that packed a bunch of extra weight on me. No excuses. Just letting you know that if you expect to see the slim, Tae Kwon Do instructor with 23-pack abs... and that's who you think makes the best instructor for survival... then again... this program is NOT for you! Just click away now. I understand."


---


However... if you know that it's the information - the knowledge and "how-to" - that I'm sharing that has the real value, then I invite you to read on because...




In This Powerful Video, You're Going To Learn...
How to Use Distancing So The Knife Can't Cut You
How to Handle Different Types of Attackers
How to Use Your Natural Surroundings for Defense
Why Most Knife-Defense Videos, Books and Courses Leave You Unprepared for a Real Encounter, and...




much, Much, MORE!


In this video, I begin by showing you that knife-defense is not always about a literal "knife" - it's about being able to deal with any "edged weapon." I'll show you some of the most common weapons that real-life attackers are using every day to shed blood and do some real serious damage in the world. Many of these you might never have thought would be used as a weapon.
Next, I lay out the critical principles that you must know - key "rules" so-to-speak - that, when applied correctly, will make self-protection, and your ability to defend yourself, a whole lot easier on your part. And, it will make his job of hurting, maiming, or killing you... a whole lot harder!
And finally, in Part 3, I demonstrate these critical key principles through real-world self-defense scenarios in different environments to show you exactly how I, and other experts who "get it" do it.
That's it. Pretty simple.
The only question remaining is... are you ready to take a trip down the proverbial "rabbit hole" and get these life-saving lessons.
It's okay if you aren't. And, you may not be ready for this training for several reasons.
You might be...
a highly-trained fighter or special forces soldier
just beginning your self defense training & not ready for weapons yet
convinced that your karate-training will save you
think that gun you're carrying will always win over a knife
And that's okay. You need to make the choices that are best for you. As long as you know that you will have to "live" (or not) with those decisions.

But, if you are ready, now's the time to act. And, I've made this as easy as possible.

In fact, the price of this self-defense training video should be such a no-brainer that I hope your jaw drops right onto your keyboard and hits the order button for you!



Because, while I was successfully selling this video for $37 - which is already $113 lower than the cost of the seminar I teach with these same lessons...
I am offering it as an instant digital download for a limited time for
Just $10

That's almost 75% of the regular low price.
But, I won't be offering it for this price for very long. In fact, I'll plan on raising the price to somewhere between $47 & $67 to match similar training videos being offered elsewhere by other experts. And, I'll probably be doing that by the weekend.
And, for those of you who know me, that's not sales hype to get you to buy. That's a fact.
And, I think you can see that $10, less than the cost of lunch or dinner for 2 at a fast food restaurant, is a virtual steal - Especially when it compares to what your life, or the life of someone you love, is worth should you come face-to-face with some maniac looking to cut you open.


---
Ordering Is Easy

The best part about getting this powerful, life-saving video (other than the great price), is that there's no waiting. It is completely digital. That means that, as soon as you complete the ordering process, you will be provided with the download link so that you can start getting these lessons right away.

That means that you can be watching and learning from these lessons in just few minutes, and with just a few clicks of your mouse!



And of course, I take all the risk because you are protected by my...
60-Day Money-Back Guarantee
Watch the video. Add the lessons to your training. Really get the gist of the strategies, tactics and techniques that I teach you in the training and, if you still think you wasted ten bucks... just wipe the video from your hard drive and tell me - and I'll refund your money. Simple as that.
Does that mean that I could get ripped off by people taking advantage of my generosity? Sure. It'll probably happen a few times. But you know what? I'm not really worried about these dishonest people with low or no moral fiber. They will eventually get what they deserve. And even if they don't, the training will probably just join the tons of other training videos and materials they've filled their computer's disk drive with. They won't be training anyway.
The point is that I'd rather take on the risk and let you know that I'm not the one trying to rip You off. I'm taking the risk for you trying the training and seeing the value in giving you the ability to protect yourself and those you care about.
Ready to Order?

Simply click on the secure order button (you don't even need a PayPal account) to complete your order. As soon as your order is complete, you will automatically be directed to the secure download page.



Learn to Defend Yourself Against Knives
and Other Edged Weapons Now!



Only $10 for a VERY limited time!



Order Yours Now!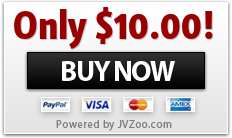 ---
No Thanks. I'll just take my chances and
figure this life-saving training out for myself!